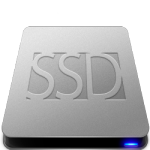 Previously our servers consisted of standard HDD drives, which had a lot of space, however they were not really fast. Over the past weeks we have been upgrading our server nodes to our next generation SSD only setup!
Ok, so what is this next generation setup?
This simply means that all VPS in our offer are running exclusively on servers with SSD drives.